Club Benefits
Made to simplify your mortgage life
24/7 Monitoring
No matter the time, the place and how far into your term you are. You will be able to compare 1000s of great mortgage deals.
Personal Dashboard
There is no easier way to manage your mortgage. You dashboard will include everything you need to know.
Personalised Report
Every month you will get an update straight to your inbox. We will crunch the numbers to let you know if you are on the best deal.
Mobile App
Monitor your mortgage from the palm of your hand or on desktop. You will never miss an opportunity to save.
Live Property Valuation
Review the value of your property, 24/7. You will always know how much your property is worth.
Challenge your
Mortgage Everyday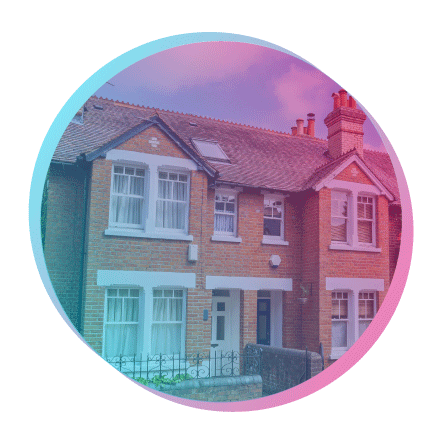 The Value of Your Home
Property values are ever-changing.
The Mortgage Club allows you to access the up-to-date value of your home as and when it changes, so you're always in the know.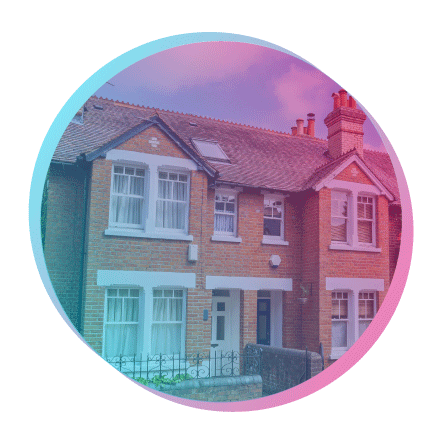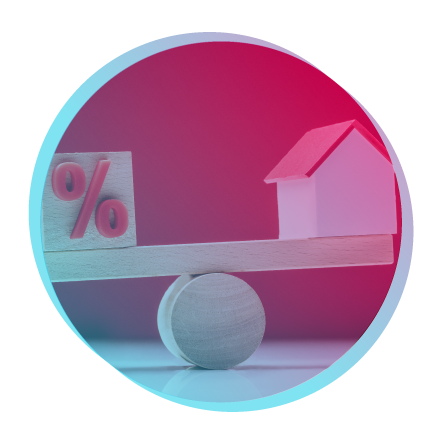 Your outstanding mortgage balance
The Mortgage Club keeps track of the equity in your home.
With every monthly payment you make, you could qualify for a cheaper deal. The Mortgage Club knows how much you have left to repay, and takes it into consideration 24/7 to see if you can get a better deal.
100 Other Factors
So much affects your mortgage, from your age, your length of employment, to new offices being built in your area.
The Mortgage Club takes all these into account when searching for mortgage savings.
10,000 Other Mortgage Products
The Mortgage Club challenges your deal against the WHOLE market.
The Mortgage Club knows as and when any and all products are added and removed, and checks them instantly to see if you can save.
The Mortgage Club FAQs
How does The Mortgage Club know I'm on the best deal?
The Mortgage Club is powered by Dashly, an innovative platform that uses a combination of the information you provide, various algorithms and real-time data to monitor your mortgage. By signing up, you can make sure that you are on the most suitable mortgage deal, no matter how far into your term you are, free of charge!
Is The Mortgage Club really free?
Yes, joining The Mortgage Club really is free! Users can benefit from being able to monitor their mortgage(s) at any time, with no cost to them. If a better deal does become available, a member of our team will be in touch to book your free mortgage appointment. Should you take up our recommendation for a remortgage or product transfer, some fees may apply. All of these costs will be outlined to you during your free mortgage appointment.
Can I monitor more than one mortgage?
Yes, this is possible! Simply create your account & then when you need to add another mortgage, click on "mortgages", then click "+ Add New Mortgage" & run through the necessary steps. If you remortgage or product transfer with us, your dedicated case handler will help you to update your dashboard to reflect the new deal.
What do I need to sign up to The Mortgage Club?
Creating a profile on The Mortgage Club is quick & easy! Everything you will need to set up your account will be found on your most recent mortgage statement or the Key Facts document you received when you took out your current mortgage. This includes loan amount, term details and monthly payments.
What is Dashly?
Dashly is the platform that allows you to monitor your mortgage. In partnering with Dashly and creating The Mortgage Club, we aim to further the customer experience by allowing you to track your mortgage & property value at any time, 24/7. Dashly is a secure platform that does not impact your credit score & can only be accessed by you or your mortgage broker.
Our Customers Love Us
5.00 Rating8 Reviews
Claire
Moneyman has been a life changer for us. We would not be able to start on the property ladder if it weren't for Debbie and Matt. Matt has helped us through the stress of buying a house in this climate and they have both been nothing but supportive...
7 months ago
Jack
Excellent service! takes away a lot of the stress involved and if you're as clueless as I am these guys are a godsend.
1 year ago
Tania
Excellent service! Could not recommend Moneyman enough. Matt and Molly were always available to answer queries, constantly chased up on our progress and kept us informed of the process the whole way through. Thank you!
1 year ago
Olivia
I cannot thank Tom and his team enough. Tom, Stacey, Kerry, and Kayleigh were so helpful in providing a service that was above and beyond what we expected. They were always happy to answer any questions (even when I asked a million). Even before...
2 years ago
Edward
I've got to say I'm over the moon after contacting Middlesboroughmoneyman, they assigned me my own mortgage Advisor called Nathan and him and Laura from his team walked me through every step of the way. Here i am 39 years old and 40 in a couple...
3 years ago
Morgan
Kayleigh, Malcolm and the team made the whole process a very pleasant experience. I would highly recommend them to anyone looking for a mortgage broker who provided a great service with reassurance and advice along the way.
4 years ago
Michael
Responsive from the first point of contact (I received a call within minutes of making an online enquiry) I wouldn't hesitate to recommend these guys. You will deal with a few different people through the process but it works really well, they are...
4 years ago
Jonathan
fantastic service, would recommend to anyone looking for help with getting a mortgage. Both chris and mel have been excellent and have always been there at the end of the phone, text or email to answer our questions. thank you to both very much.
4 years ago
Monitoring the entire market 24/7